Recent Projects (2009)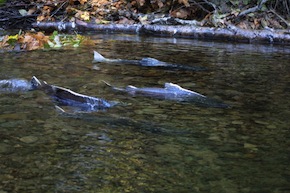 Engaged by the Bering Sea Fleet (largest US fishery) to design a market-based plan for reducing chinook salmon by-catch.
Designed a dynamic salmon savings rule for forecasting and managing end-of-season chinook by-catch (link).
Engaged by NOAA to document year-ahead forecastability of certain commercial fisheries.
Invited by senior executives of the Bank of England to provide new perspectives on understanding and managing systemic risk.